Op de "Mijn Wedstrijden" pagina's staan de persoonlijke lijsten van de leden.
In de heading van de persoonlijke lijst staat naast de naam van de kolom soms ook een plaatje. Als je de muis op een plaatje zet krijg je een korte omschijving van de kolom. In de laatste kolom staat een blauw, groen of rood plaatje. Ook hier kan je de muis op zetten voor een omschrijving.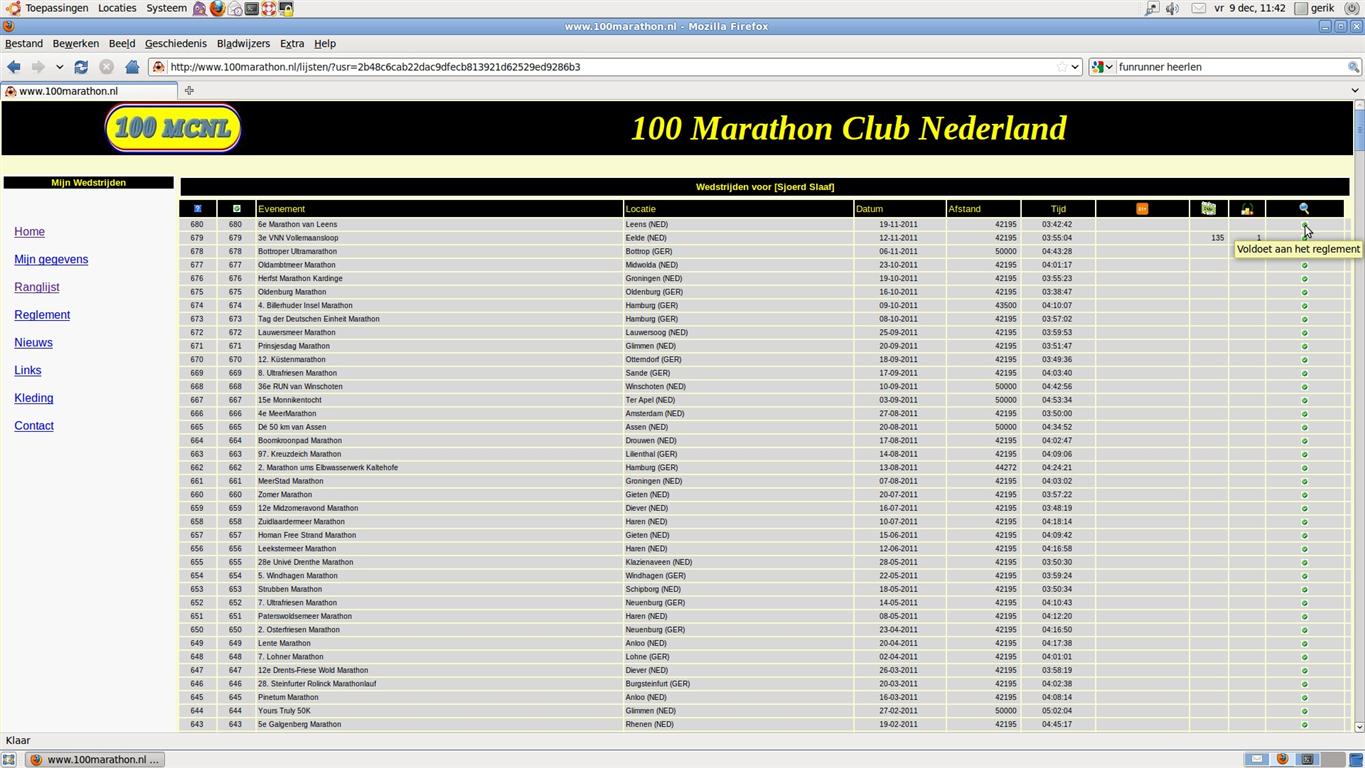 "Muis op een plaatje geeft omschrijving", klik op plaatje voor groter beeld.
In de persoonlijke lijsten staan soms een evenement waarvan de letters een afwijkende kleur heeft. Dit is een verwijzing naar een uitslag, certificaat of een verslag.