Op deze pagina staan de nieuwsberichten m.b.t. verandering op de website en aanpassingen in het reglement van de 100 Marathon Club Nederland.

Naast de nieuwsberichten wordt er onregelmatig een nieuwsbrief verzonden naar de leden. Deze nieuwsbrieven staan in de documentenhoek van de site.
Ook is het mogelijk om je te abonneren op RSS feed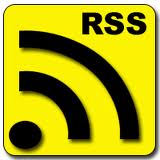 van de 100mcnl. Via je feedreader , bijvoorbeeld The Old Reader, kan je dan het nieuws van de 100mcnl lezen. Je kan je abonneren door te klikken op het RSS logo linksboven van de pagina.
Nieuws voorgaande jaren:
Nieuws 2016
Nieuws 2015
Nieuws 2014
Nieuws 2013
Nieuws 2012
Nieuws 2011
Nieuws 2010

100ste marathon Ruud Verhoef
Nieuws van: 02/08/2017
Jubileumfoto geplaatst van Ruud Verhoef
100ste marathon Alex Michiels
Nieuws van: 22/07/2017
Jubileumfoto geplaatst van Alex Michiels
100ste marathon Gertjan Lahuis
Nieuws van: 02/06/2017
Jubileumfoto geplaatst van Gertjan Lahuis
100 ste marathon Wessel Kranghand
Nieuws van: 28/04/2017
Jubileumfoto geplaatst van Wessel Kranghand
The WMMR 300+ updated
Nieuws van: 23/02/2017
Dear Runners,

The World Megamarathon Ranking 300+ as of December 31, 2016 has been updated.Please find your standings in the following URL.
http://www1.vecceed.ne.jp/~ageo/fullhyak/2016-12-31%20WMMR%20300%2B.htm
Over 550 runners are listed in the table. Many thank for your help. If you find any error in the ranking, please inform us.

Kind regards,

Shinichi Nose, Member 100 Marathon Club Japan

6 URENLOOP LANGDORP (AARSCHOT, BEL) 16/04/2017
Nieuws van: 17/02/2017
6 URENLOOP LANGDORP (AARSCHOT) 16/04/2017
Start: 10.00 uur
Voorinschrijvingen: vanaf nu t/m 09/04/2017
Inschrijfgeld: 30 euro
Daginschrijving : 40 euro
Inschrijven via email: langdorpse6urenloop@gmail.com
Tijdsregistratie: SQM
Parcours: 4.8 km langs de demerdijk, Langdorpbrug t/m Aarschotbrug en langs andere zijde terug
Start aan Parochiezaal,Testelsesteenweg, Langdorp
Bevoorrading 2 op elke ronde
Maakt deel uit van marathon en ultracup

Welcome to Tallinn Marathon
Nieuws van: 10/02/2017
Hello 100MCNL,
We welcome you to join the SEB Tallinn Marathon 2017 during 8-10 September in Estonia! If you have yet not experienced the Tallinn Marathon route taking you through the modern city centre and the Old Town of Tallinn, this is your opportunity. More information on planning your trip can be found on www.jooks.ee . If it is not much trouble we would appreciate if SEB Tallinn Marathon could also appear in your club's calendar. Marathon's name is SEB Tallinn Marathon, marathon date is 10.09.2017, city Tallinn.
Looking forward to seeing you here in Tallinn, Estonia.
Best wishes!

100 ste marathon Veerle Beernaert
Nieuws van: 07/02/2017
Jubileumfoto geplaatst van Veerle Beernaert
150ste marathon Geert Brouwer
Nieuws van: 30/01/2017
Jubileumfoto geplaatst van Geert Brouwer
April 9th 2017 the 27th HAJ Hannover Marathon
Nieuws van: 11/01/2017
Dear 100 Marathon Club members,

following our great success this year, we would like to invite you again for 2017. On April 9th 2017 the starting signal sounds for the 27th HAJ Hannover Marathon. Take part next year and use the opportunity to meet fellow runners from all over the world in Hanover. We will celebrate with a special "get together" on Marathon Saturday. You can find further information on dates and times for the HAJ Hannover Marathon 2017 on our homepage www.marathon-hannover.de.

Jubilee Club: Plan to run your jubilee marathon (100th, 200th, 300th,… marathon) in Hanover and receive one free start per 100 finished marathons for your companions. If you run your 800th marathon in Hanover you will receive 8 free starts for your companions! Exclusive Post-Race Area: There will be an exclusive Post-Race Area for marathon finishers only.
For registration we kindly ask you to contact us so that we can provide you with the log-in data. Registration link: www.marathon-hannover.de/100mc for booking). (closing date: 15.02.2017)

We hope we were able to spark your interest and are looking forward to a moving Marathon weekend together! See you in Hanover.

Kind regards
Gilbert Aust
Coordinator 100 Marathon Clubs